Pastor John P. Robinson & Family
Pastor Robinson grew up in the Willamette Valley, was raised in a minister's home, and has been involved in church work for more than two decades. After completing scripture and ministry training in 2009, he returned to the Northwest to answer God's call to preach and pastor.  An invitation to a Bible study with a handful of believers in the west Portland area soon led to the establishment of a thriving, self-supported church.  BBBC continues to grow under Pastor Robinson's leadership and with the help of many of God's faithful people who've joined us, and together we expect God to do great things with our church.
In addition to ministry work, Pastor John is also involved in the local community by means of secular employment, private entrepreneurship, and business mentoring.  He loves spending time with his family, traveling, and visiting with friends over a cup of coffee... feel free to reach out anytime!
Life verse ~  And now, little children, abide in him; that, when he shall appear, we may have confidence, and not be ashamed before him at his coming.  1 John 2:28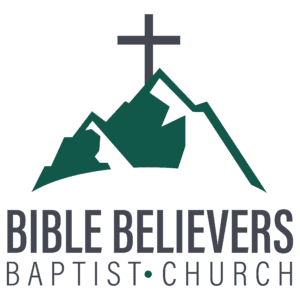 If you're in the Portland area, we would love to meet you and GIVE you a FREE BIBLE, as well as invite you to come in for our services and discipleship classes.
Visit our church website for more details!
Sunday School Programs | 9:45 am
Sunday Morning Worship Service | 11:00 am
Second Sunday Service | 6:30 pm | 2nd Sunday

Wednesday Evening Prayer Service | 6:30 pm
Wednesday Evening Bible Study | 7:00 pm
Men's Fellowship | 9:00 am | Every other Saturday
For Discipleship Classes, Youth Group and Young Adults Fellowship
Contact church office
*Nursery is available for all services.